We're Doubling Down on Real Fruit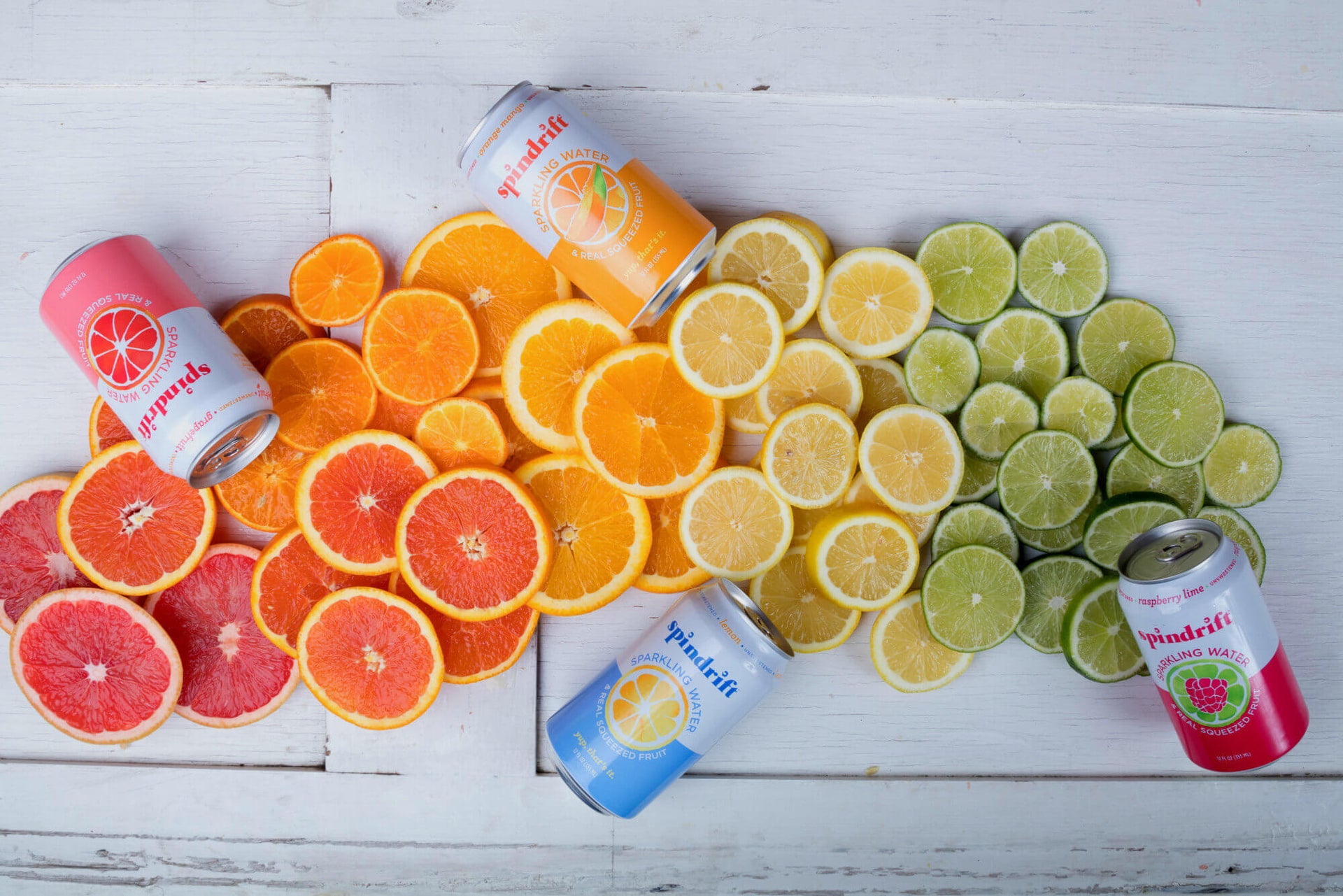 Goodbye, natural flavors!
Back when our founder and CEO, Bill, started Spindrift, he was focused on real, simple ingredients, transparency, and taste. We're proud to say that those values continue to guide our work to this day.
In fact, we've decided to double down on our commitment to taste, transparency, and real, simple ingredients by removing all natural flavors (or essences) from our unsweetened sparkling waters. Now, each and every can of Spindrift is made of only sparkling water and real fruit. That's it.
People really want to know what goes into the food and drinks they buy. This trend has offered us an opportunity to lean in to our commitment to transparency and be even more open about our ingredients and the intent behind them. As Bill said, "Consumers are informed about the products they're purchasing and we want to be as honest and simple as possible with our ingredients."
We want to be as honest and simple as possible with our ingredients.
Over the years, a handful of customers read our labels and asked about the natural flavors—and we were curious, too. What actually goes into these natural flavors? Nearly all companies use some type of natural flavors, in order to guarantee that every bag, box, or bottle tastes the same as the next. As we said on our FAQ page, our natural flavors came "from real fruit and berries such as carrot and blackcurrant." But we wanted to know more; so we asked around. "We looked deeper into natural flavors and weren't satisfied with the answers we were getting. We were already natural flavor-free in many of our products, but not all. So, we made the decision to reformulate everything without them and add more real fruit for an incredible, fresh taste." We didn't know what natural flavors were, but we did know that more fruit would be a great thing. So we got to work.
It certainly wasn't an easy move—but we're excited about the delicious product we're making today. "Working with real fruit presents challenges and is more expensive. Removing the safety net of natural flavors forces you to optimize the supply. We need to get the very best fruit because we can't just smooth things out with flavors from the lab. But the taste of fresh, real fruit is unparalleled. Our products are simply better than ever," said Bill.
The taste of fresh, real fruit is unparalleled.
After lots of hard work, we can say that we absolutely love the fruit-only sparkling water we've created. Now our new labels will have only the two or three ingredients we use create the product. (And most of our ingredients will continue to be sourced from local farms across the U.S.)
You may still see some Spindrift cans that have natural flavors on the label; because production, distribution, and changes take time. But this is a change we're really proud of.
"This lemon Spindrift isn't horrible."
— Briana D.