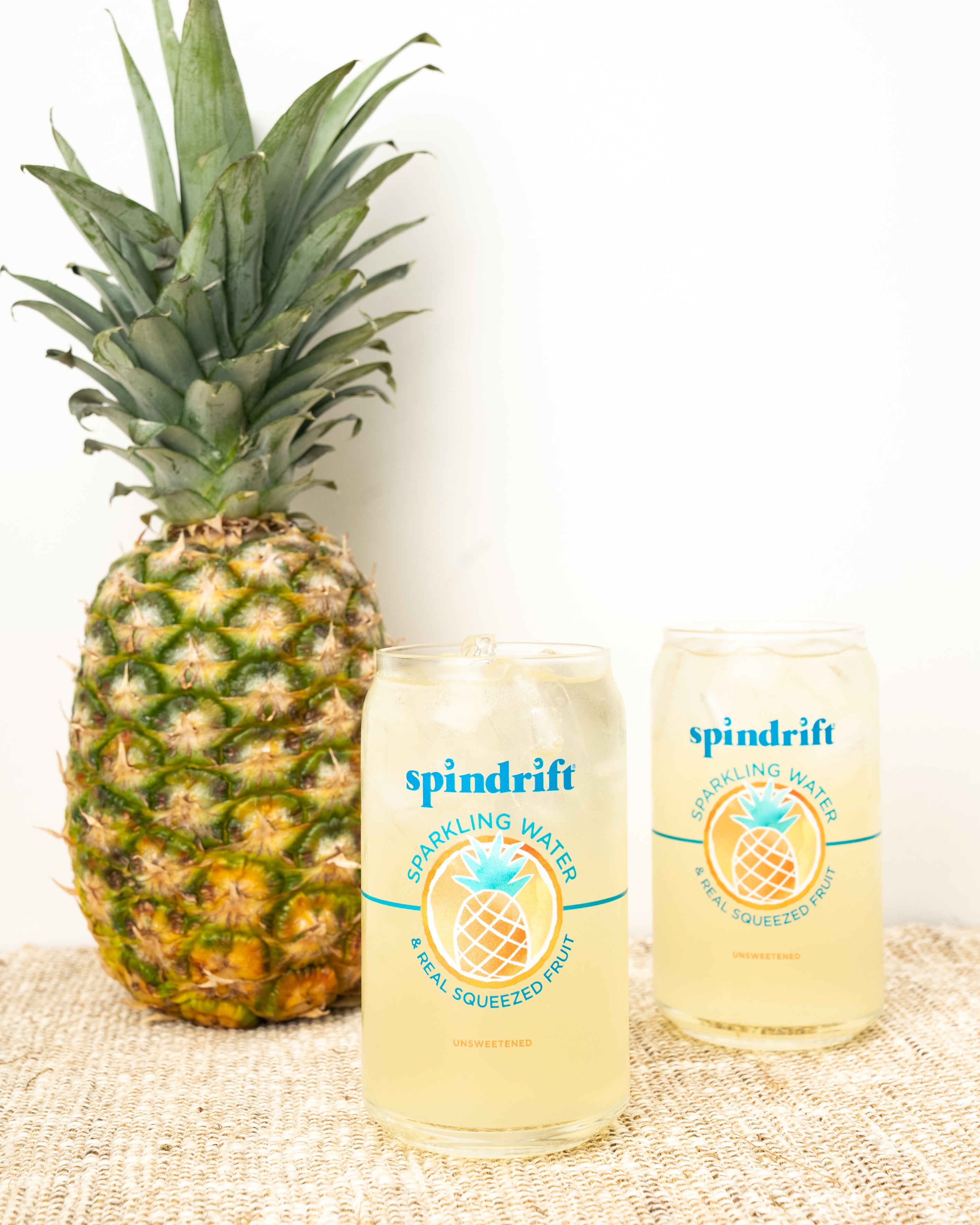 pineapple drifter glass set
Enjoy your favorite drink poured out into its very own vessel. Our fan favorite glass set is back - this time with a tropical makeover. Originally made for Spindrift employees, we're so excited to share these glasses with all Drifters - now, in Pineapple! Every order comes with a pair of glasses - one for you and one for your favorite housemate. Each glass holds 16 oz, so you can pour the perfect pint (a tallboy of Spindrift), layer in some, or make a mocktail or cocktail.
Note: Hand wash only
Set includes two glasses
"This lemon Spindrift isn't horrible."
— Briana D.