"Convinced @drinkspindrift Lime is what limes would want their seltzer to taste like."
— @zachchastain
"Drinking Pineapple Spindrift today. My review: It's good; it tastes like pineapple."
— @littleerik
"Not to be dramatic but spindrift is, no contest, the best seltzer. And this is coming from someone who used to despise all sparkling water"
— @milkyopals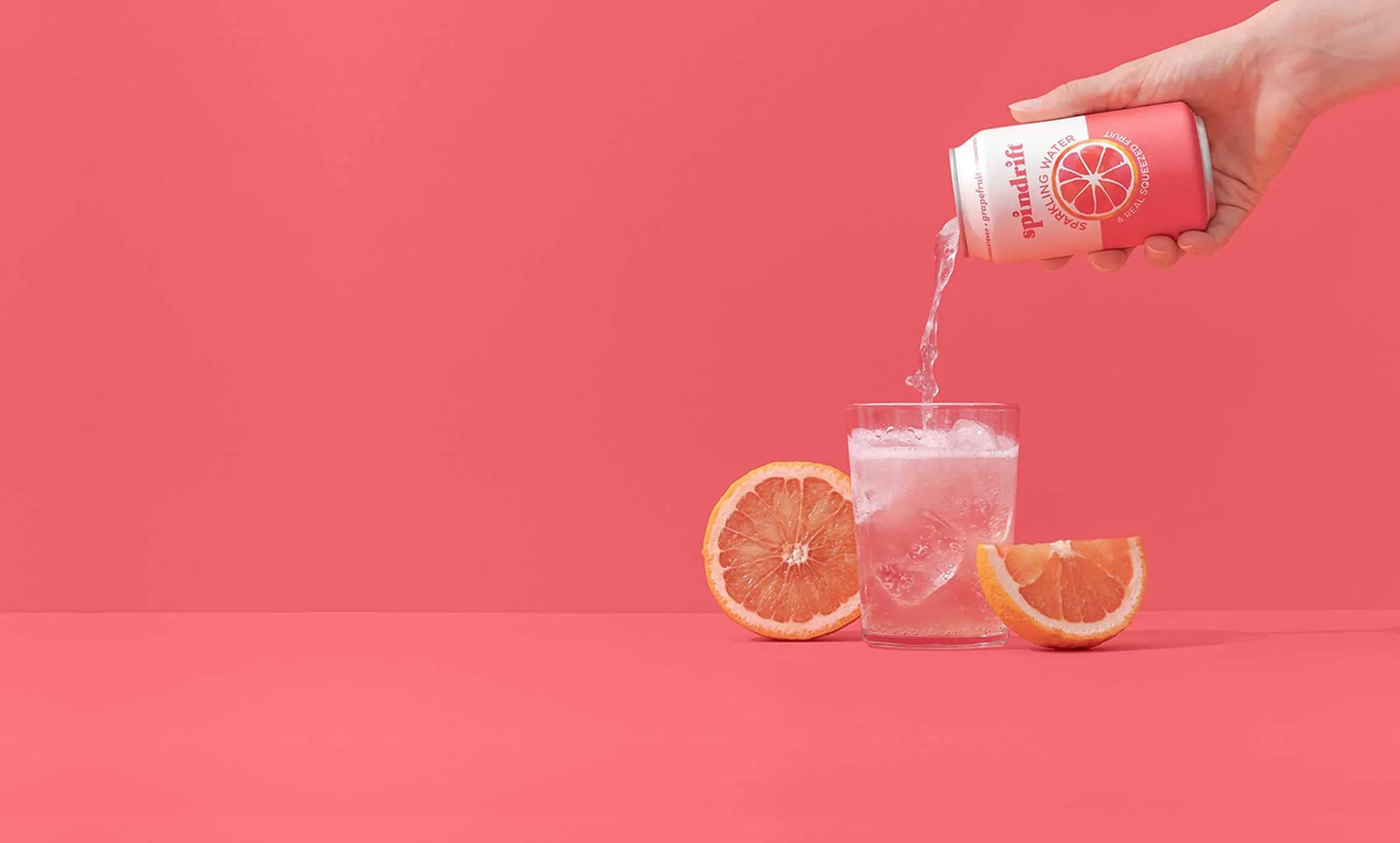 Real squeezed fruit. Really.
Spindrift is America's first sparkling water made with real squeezed fruit. It's a difference you can taste – and see. Literally.
Take your pick of
real squeezed fruit.
All our flavors are ripe for the picking
What makes us different.
Take a peek inside Spindrift.
A bold taste.
What you've always wanted flavored sparkling water to taste like. Light, bright, slightly sweet, and a little pulpy. Endlessly drinkable.
The best ingredients.
Making a delicious product requires the best ingredients. We source the best-tasting fruit and let it shine. Real, squeezed, and never-from-concentrate.
Made by real people.
Quality is everything to us. We're obsessed with the entire creation process, from tasting the fruit to sampling each can to sharing it with you.
Top it with Spindrift.
Great on its own or as a mixer. Here are fun cocktail & mocktail recipes to try.
"Convinced @drinkspindrift Lime is what limes would want their seltzer to taste like."
Zach C.