grapefruit
Ginger Grapefruit Sour Recipe
Ingredients
featuring spindrift grapefruit
1.

2 oz. bourbon

2.

1/4 of a grapefruit, squeezed

3.

Ice

4.

2 tsp ginger

5.

Spindrift Grapefruit
Directions
Serves 2 • 10 Minute Prep
1.

First, make ginger sugar by zesting about an inch of fresh ginger into a cup of sugar

2.

Press the ginger into the sugar until mixed and fragrant

3.

Add ice, bourbon, ginger-sugar, and the juice of ¼ of a grapefruit into a shaker

4.

Shake vigorously and pour into a coupe glass over a fresh ice cube

5.

Top with Grapefruit Spindrift. Enjoy!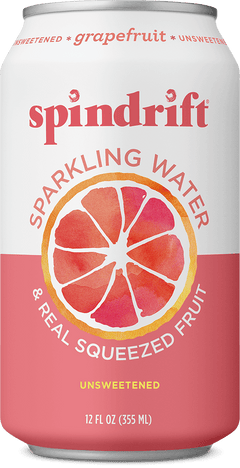 Bartender's Note*
Grapefruit and ginger goodness. Fresh, tangy, spicy, and smooth. All the adjectives.
"This lemon Spindrift isn't horrible."
— Briana D.