raspberry lime
Raspberry Lime Sorbae
Raspberry Lime Sorbae
Whether you're celebrating Valentine's Day or treating yourself to a date night at home, our Raspberry Lime Sorbet mocktail is worth cheersing to. Complemented by real, crushed raspberries and fresh mint, it is a refreshing beverage that can be enjoyed by everyone. Topped off with Spindrift Raspberry Lime, this drink packs just the right amount of fizz with a cool sorbet finish. 
What Makes Sorbet Different Than Ice Cream?
The key difference between sorbet and ice cream is whether or not dairy is used. Typically, ice cream always contains dairy in the form of cream and/or milk as its base - whereas sorbet traditionally never uses dairy. Instead, the main ingredients in sorbet come from fruit juice or fruit puree. As a brand who takes pride in our real fruit ingredients, we think a sorbet addition to your favorite cocktail or mocktail really helps further accentuate your Spindrift Raspberry Lime.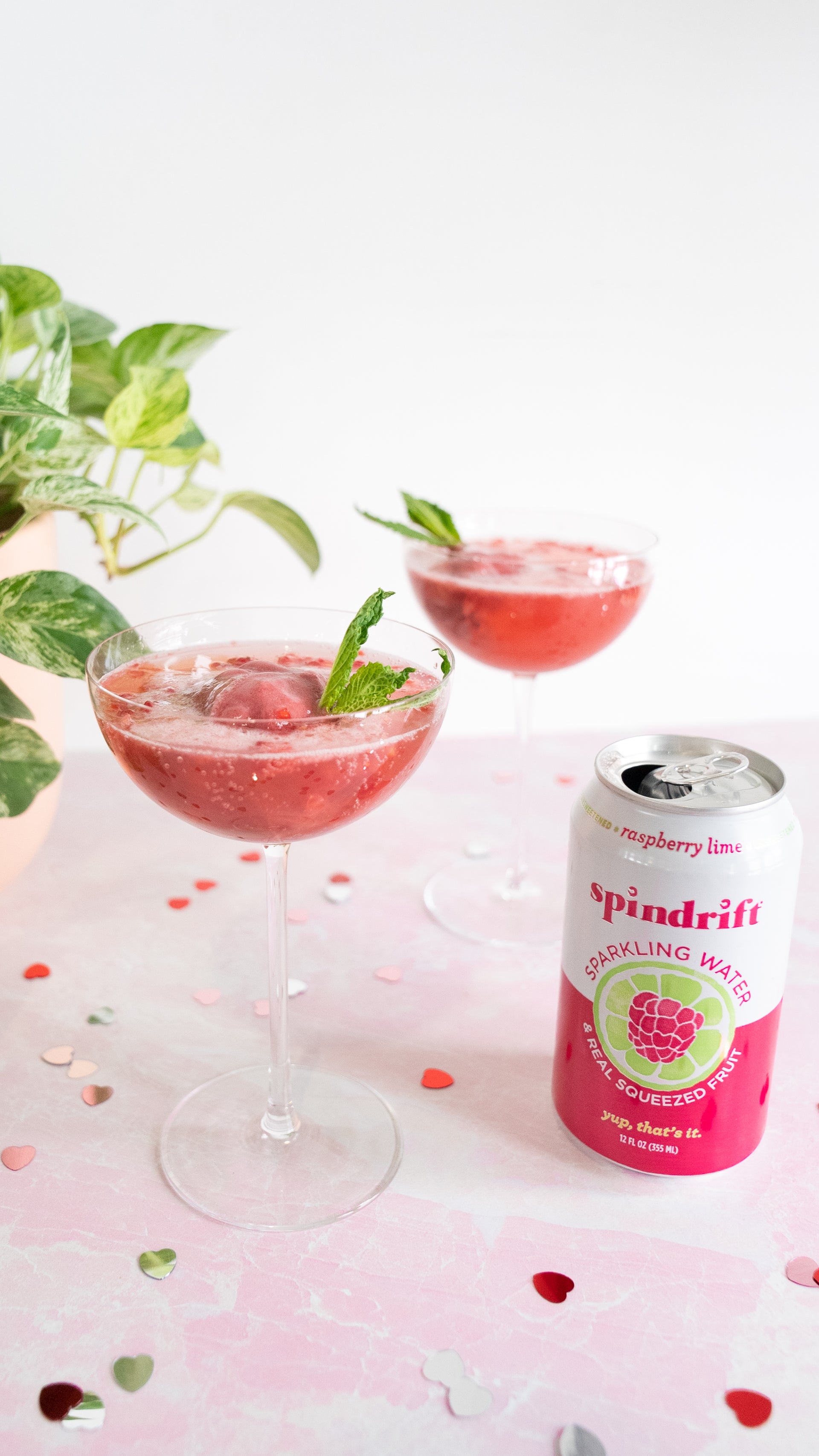 Bartender's Note*
Add your favorite gin or vodka to turn this mocktail into a cocktail!
"This lemon Spindrift isn't horrible."
— Briana D.