lemon
Rosemary & Pear Spritz Recipe
Ingredients
1.

1 cup water

2.

1 cup sugar

3.

1 pear cubbed

4.

2 sprigs of rosemary

5.

2 oz empress 1908 gin

6.

2 oz fresh lemon juice

7.

4 oz Spindrift Lemon chilled

8.

rosemary and lemon slices for garnish
Directions
• Makes 2 cocktails
1.

Make rosemary & pear simple syrup: Combine water, sugar, pear, and rosemary in a small pot over medium heat.

2.

Stir until sugar is dissolved, about 5 minutes.

3.

Chill until cool.

4.

Combine gin, rosemary & pear syrup, and lemon juice in a cocktail shaker, and give it a good shake.

5.

Strain into two glasses, and top each glass with chilled Spindrift Lemon.

6.

Garnish with rosemary and lemon slices.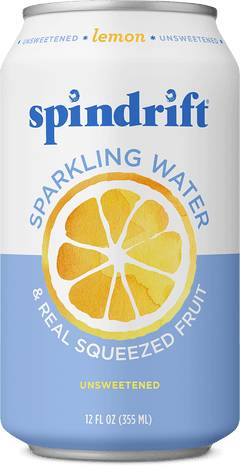 "This lemon Spindrift isn't horrible."
— Briana D.