lemon
Sparkling Blueberry Lemonade Recipe
Ingredients
featuring spindrift lemon
1.

Fresh blueberries

2.

Lemon

3.

Sugar

4.

Spindrift Lemon

5.

Ice

6.

1.5 oz. vodka

7.

Fresh mint
Directions
Serves 1 • 6 Minute Prep
1.

Muddle 4-5 blueberries in your glass with 1-2 tsp. of sugar

2.

Squeeze in 1/2 of a lemon

3.

Fill glass with ice and add vodka

4.

Top with 3/4 of a can of Spindrift Lemon

5.

Garnish with lemon slices, blueberries and mint!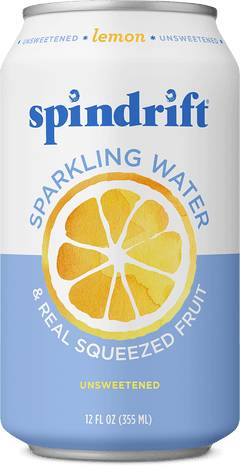 Bartender's Note*
Light and pretty and a little sour. (It's a perfect drink to serve in mason jars)
"Convinced @drinkspindrift Lime is what limes would want their seltzer to taste like."
Zach C.