lemon
Sparkling Meyer Lemon & Sage Smash
Ingredients
1.

4 meyer lemons quartered

2.

2 oz. simple syrup

3.

1/4 cup fresh sage leaves

4.

1/8 tsp. flaky maldon salt

5.

6 oz Spindrift Lemon, chilled

6.

1 tb. saffron sugar for rim

7.

edible flowers, fresh sage, & meyer lemon wheels for garnish
Directions
1.

In a glass, muddle together the meyer lemon quarters, simple syrup, sage leaves, and salt until the lemons have released their juices and the sage leaves have broken down.

2.

Strain through a fine mesh strainer and set aside.

3.

Use a lemon wedge to wet the rim of the glass, then roll in the saffron sugar.

4.

Add ice, and pour in the strained lemon and sage mixture. Fill the rest of your glass with Spindrift Lemon.

5.

Garnish with citrus slices(add some into the glass too) along with sage and flowers. Cheers!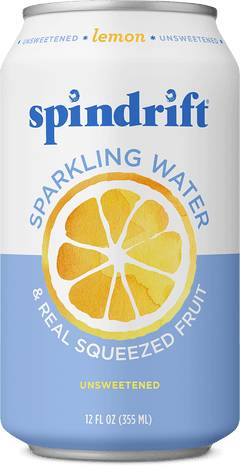 "This lemon Spindrift isn't horrible."
— Briana D.