mango orange
Summer Crush Mimosas Recipe
Ingredients
featuring spindrift mango orange
1.

1/4 c. sugar

2.

Zest of 1 orange

3.

3 cans Spindrift Orange Mango

4.

1 (750-ml) bottle prosecco or champagne

5.

Grenadine

6.

Orange slices, for garnish
Directions
Serves 10 • 5 Minute Prep
1.

On a small shallow plate, stir together sugar and orange zest. Use an orange wedge to wet the rim of four glasses, then dip in sugar mixture.

2.

Fill each glass halfway with Spindrift, then top with prosecco or champagne. Finish with a splash of grenadine and an orange wedge for garnish.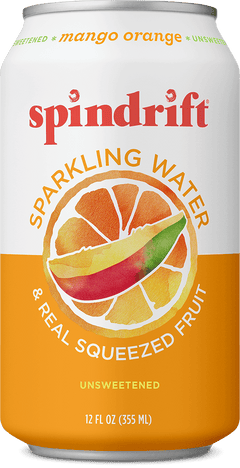 "Convinced @drinkspindrift Lime is what limes would want their seltzer to taste like."
Zach C.