lemon
The Ramblin Blueberry Recipe
Ingredients
1.

1 oz fresh squeezed lemon juice

2.

1 oz simple syrup

3.

1/8 cup of blueberries

4.

6 oz Spindrift Lemon

5.

small bunch of fresh mint and lemon slice

6.

saffron sugar for rim
Directions
1.

Rim a glass with sugar(we used saffron sugar for a gold effect).

2.

Add ice, simple syrup, lemon juice, and blueberries to the glass(you can muddle the berries for more flavor).

3.

Pour in the Spindrift Lemon and garnish with fresh mint and lemon wedge.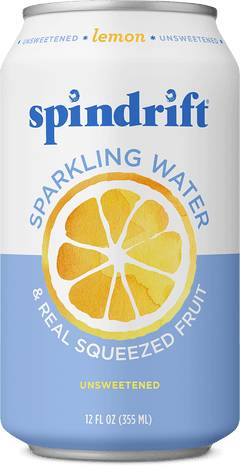 "Convinced @drinkspindrift Lime is what limes would want their seltzer to taste like."
Zach C.