Spindrift Field Trip to Blue Hill at Stone Barns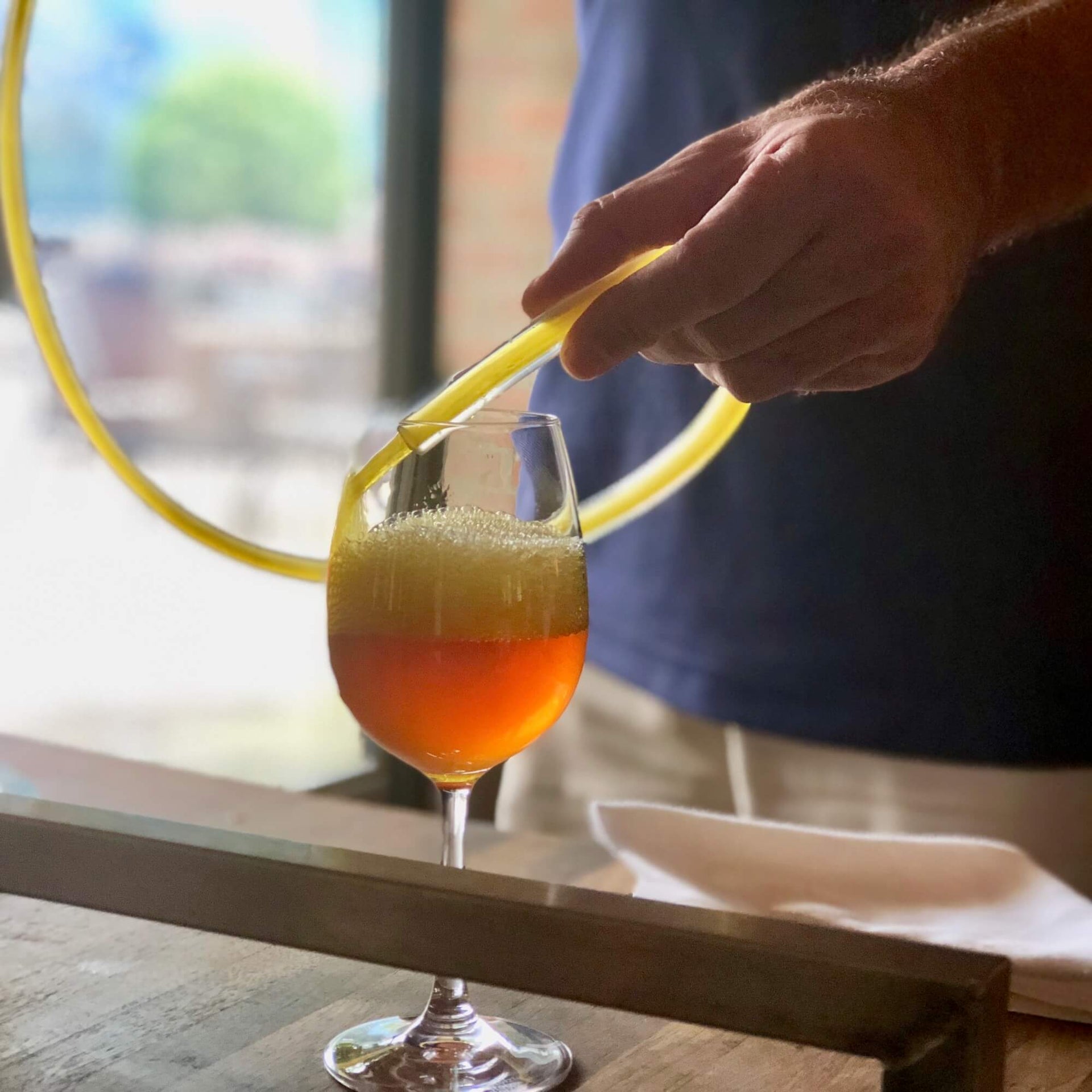 Our love for real, fresh, and traceable ingredients goes beyond our favorite ways to eat, cook, and shop. It is our philosophy here at Spindrift.
Our founder, Bill, grew up on a farm in Western Massachusetts, where "eating locally" was all he knew. His family ate freshly grown veggies and drank unpasteurized milk from the cows. Ingredients with stories he knew intimately from start to finish. This upbringing is really what sparked his lifelong love of food (and hard work) – and what eventually led to his inspiration for Spindrift.
To Bill, nothing tastes more vibrant and more flavorful than a perfectly ripe, juicy piece of fresh fruit. But that taste completely relies on how the fruit is grown. So, from the beginning, Bill made sure each and every fruit that was squeezed into Spindrift was delicious, traceable, and sourced right. And it's still paramount to how we make Spindrift today.
Our team's passion for farming and real ingredients is highlighted in each and every can of our product – but it's also how we run our company, supporting incredible organizations like Sustainable Nantucket and the Whole Kids Foundation's Healthy Kids initiative to name a few.
You can take Bill out of the farm – but he'll always find a way to get back there. It's his happy place. This week we went with him, spending time at one of Bill's favorite restaurants, Blue Hill at Stone Barns.
We also toured the incredible grounds of the Stone Barns Center for Food and Agriculture, a four-season nonprofit farm that's leading the way in sustainable farming and education in its mission to build a consciousness about the effect of everyday food choices.
During our visit, Bill was able to connect his true passions: real ingredients, taste, and Spindrift. He even shared how he used to make each and every batch of early Spindrift, hand-juicing ingredients and carbonating water.
He demonstrated the importance of fresh ingredients by using freshly-harvested Badger Flame beets from the Center's farm to make a small batch of Spindrift for our group.
(The warm, earthy notes were deeply fragrant in each sip of the chartreuse-orange sparkling water. A totally unique and new – if acquired – taste.) Something we'd never tried in sparkling water before.
We love experimenting with new combinations that could potentially become a future flavor of Spindrift. Even if you never see a Beet Spindrift on the shelves of stores, the experimentation and innovation of what sparkling water can be – that's our goal.)
"Convinced @drinkspindrift Lime is what limes would want their seltzer to taste like."
Zach C.