grapefruit
A Drifter's Daiquiri Recipe
Ingredients
1.

3 oz white rum

2.

1 oz freshly squeezed lime juice

3.

1 oz freshly squeezed grapefruit juice

4.

1/2 oz maraschino liqueur

5.

1/2 oz simple syrup

6.

2 oz Grapefruit Spindrift

7.

Maraschino cherries

8.

Grapefruit slices for garnish
Directions
1.

Combine rum, lime juice, grapefruit juice, maraschino liqueur, and simple syrup in a cocktail shaker filled with ice.

2.

Shake until its frosted on the outside, about 10-15 seconds.

3.

Strain into a coupe glass, and top with chilled Grapefruit Spindrift.

4.

Add a maraschino cherry to the glass, and garnish with a grapefruit slice.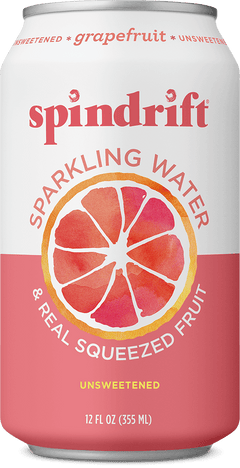 "This lemon Spindrift isn't horrible."
— Briana D.