blood orange tangerine
Blood Orange Spritz Recipe
Ingredients
1.

1 oz fresh lime juice

2.

2 oz blood orange juice

3.

some pomegranate seeds

4.

squeeze of agave

5.

1 can of Spindrift Blood Orange Tangerine

6.

fresh mint

7.

blood orange slice

8.

lime wedge for garnish
Directions
1.

In a glass, add fresh lime juice, blood orange juice, some pomegranate seeds, and a squeeze of agave. |Stir, Stir, Stir.

2.

Then fill the rest of the glass with a can of Spindrift Blood Orange Tangerine.

3.

Garnish with fresh mint, blood orange slice, and lime wedge. Enjoy!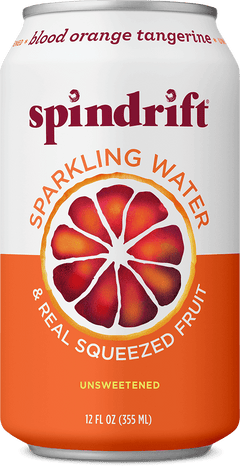 "This lemon Spindrift isn't horrible."
— Briana D.