cranberry raspberry
Ginger + Orange Cranberry Raspberry Spritz Recipe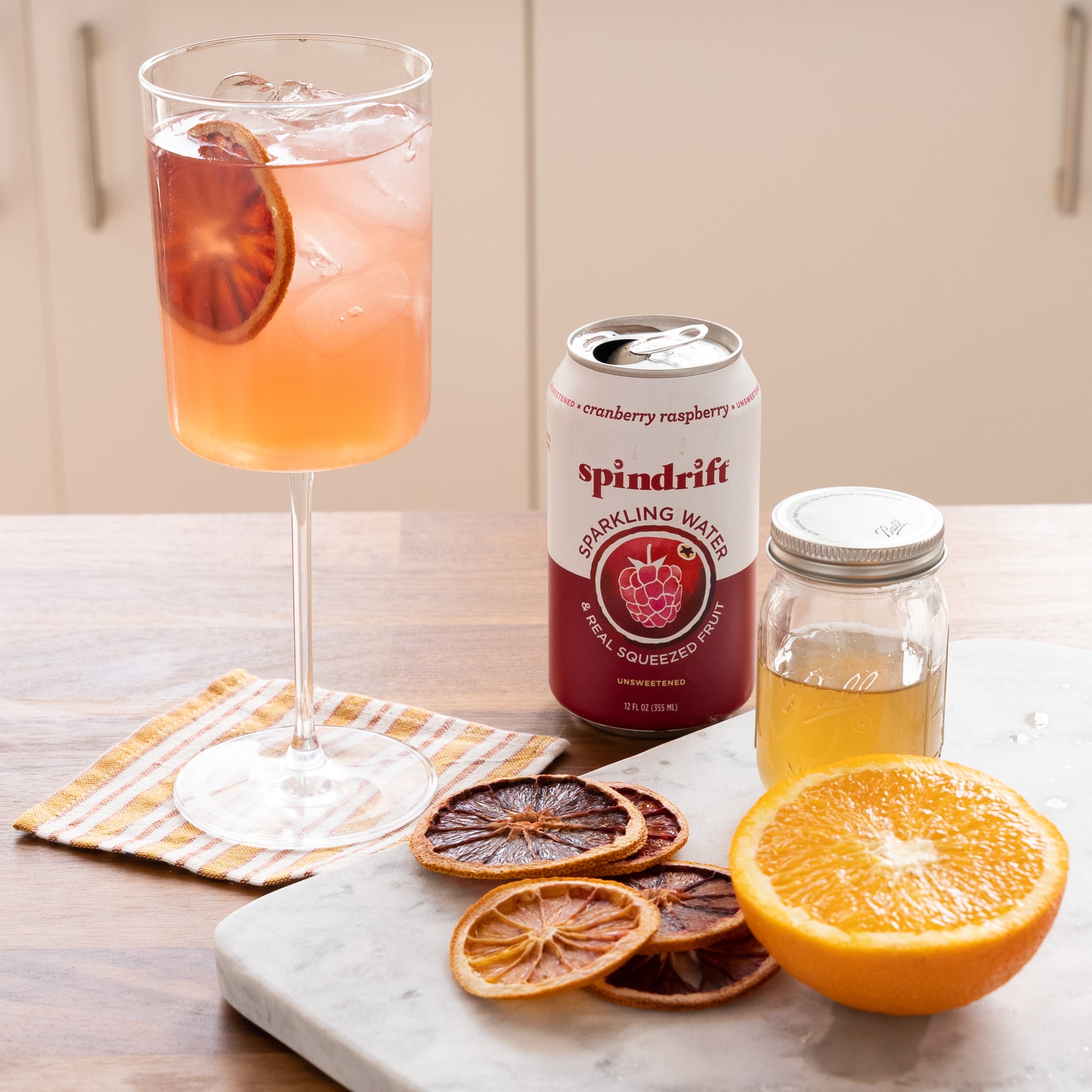 Ingredients
featuring spindrift cranberry raspberry
1.

1oz ginger

2.

simple syrup

3.

1/2 fresh orange

4.

1 can Cranberry Raspberry Spindrift

5.

fresh or dried orange slices for garnish
Directions
2 • 7 Minute Prep
1.

Add ginger simple syrup to your glass. (Can't find ginger syrup at the store? Make your own! Add 1/2 cup water and 1/2 cup sugar to a small saucepan and stir over medium-high heat until sugar dissolves. Turn off the heat, add 1/4 cup chopped fresh ginger, cover and let sit for ~20 minutes. Strain out the ginger and enjoy!)

2.

Squeeze fresh orange into the glass

3.

Add ice

4.

Top with Spindrift Cranberry Raspberry and stir to combine

5.

Garnish with orange slices. Cheers!
"Convinced @drinkspindrift Lime is what limes would want their seltzer to taste like."
Zach C.