lemon
Lemon Lime Caipirinha Recipe
Combining the bright, slightly herbal taste of cachaça liquor with zesty citrus, a Brazilian Caipirinha is a cool treat that just takes a little bit of muddling. It's a classic drink recipe for your balmy summer get-togethers, and it doesn't take long to make. All you need is five minutes for a sip of paradise, courtesy of fresh limes and Spindrift's real squeezed fruit flavor.  
What Is Caipirinha?
First cropping up in São Paulo's countryside, the Caipirinha is the national drink of Brazil. Its key ingredient is Brazil's most popular spirit: cachaça, a distilled spirit made from fermented sugarcane juice. Cachaça's history can be traced back to Brazil's first sugarcane mills in the 1500s, but no one's quite sure how the Caipirinha itself originally caught on. In one theory, people drank cachaça with lime, honey, and garlic as a remedy during the Spanish flu outbreak. Rumor also has it that sailors who came to Brazil imbibed in cachaça with citrus juice as protection against scurvy. 
History aside, what exactly goes into a Caipirinha? Reminiscent of daiquiri and mojito elements, Caipirinha ingredients include cachaça, lime or lemon juice, and sugar with crushed ice. Because cachaça can be quite strong, sparkling water (like Spindrift Lemon or Lime) can help keep it light with bubbles. In fact, you can always add a little more Spindrift with a 16 oz. can handy.
Ingredients
featuring spindrift lemon
1.

Ice

2.

Fresh limes

3.

1 tsp sugar

4.

Spindrift Lemon

5.

2 1/2oz cachaça
Directions
Serves 1 • 5 Minute Prep
1.

Muddle sugar and 4 lime wedges in an old-fashioned glass

2.

Fill the glass with ice

3.

Add cachaça and top with Spindrift Lemon

4.

Add cachaça and top with Spindrift Lemon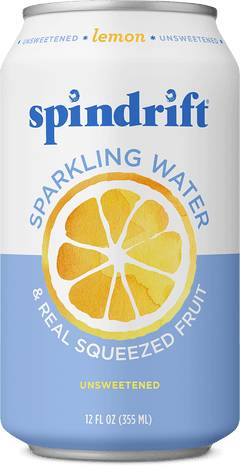 Bartender's Note*
The only thing better than fresh-squeezed lemon juice is fresh-squeezed lime juice. (Or vice versa.) Here's a cocktail where both shine.
What Does it Taste Like?
Brazilian cachaça is sometimes mistaken for Brazilian rum, but cachaça is distilled from sugarcane juice, not molasses. When it comes to flavor, it's a bit less sweet and more herbal than traditional rum, so it balances out the citrus juices and sugar. Cachaça has a similar alcohol content as rum and a strong, prominent taste. So you'll know it's in your Caipirinha!
Alternatives
If you're not able to track down cachaça, you do have alternative options. Cachaça has a distinct flavor, but you could still use other liquors for a close taste. Many people start with, of course, white rum. Other substitutes include tequila and vodka. With vodka on hand, you could also whip up another cocktail like the Lemon-Lime Vodka Soda. A Caipirinha is the perfect cocktail for your summertime celebrations, and you don't even need to be at a beachside bar to enjoy it. To craft your Caipirinha at home, shop Spindrift Lemon to keep your cocktail bubbly and refreshing.
"This lemon Spindrift isn't horrible."
— Briana D.