mango orange
Mango Orange Mojito Recipe
Ingredients
1.

3/4 cup fresh mint

2.

1 oz simple syrup

3.

1/2 cup fresh squeezed orange juice

4.

1/2 cup mango juice

5.

1 oz fresh squeeed lime juice

6.

6 oz. Spindrift Mango Orange chilled

7.

orange slices and fresh mint for garnish
Directions
• Makes 2 mocktails
1.

In a cocktail shaker, muddle mint and simple syrup together until mint leaves have partially disintegrated.

2.

Let stand for 5 minutes.

3.

Strain the mint syrup into two glasses filled with ice.

4.

Then divide the orange, mango, and lime juices between both glasses.

5.

Stir, then top with Spindrift Mango Orange.

6.

Garnish with citrus slices(add some into the glass too) and fresh mint. Cheers!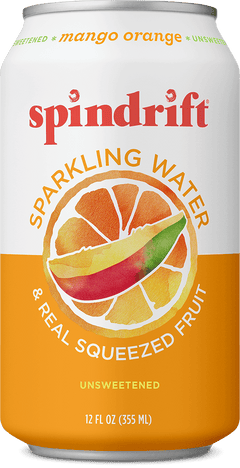 "This lemon Spindrift isn't horrible."
— Briana D.