grapefruit
Sparkling Hibiscus Cordial Recipe
Ingredients
featuring spindrift grapefruit
1.

Grapefruit Spindrift

2.

Ice

3.

1 oz rum

4.

3 oz cherry liqueur

5.

1 oz fresh lime juice

6.

4oz hibiscus tea
Directions
Serves 2 • 5 Minute Prep
1.

Add lime juice, ice, cherry liqueur, rum, and tea to a shaker or mixing glass

2.

Shake or stir until cold. Strain into coupe glasses

3.

Top with Grapefruit Spindrift and garnish with a flower or tiny wedges of grapefruit.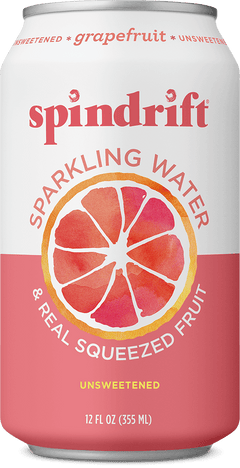 Bartender's Note*
Skip rum and use cherry juice/grenadine instead of cherry liqueur for a mocktail
"Convinced @drinkspindrift Lime is what limes would want their seltzer to taste like."
Zach C.