pink lemonade
Strawberry Ginger Lemonade Spritz Recipe
Ingredients
1.

1-2 large strawberries cut into slices

2.

1 oz ginger juice

3.

1/2 oz freshly squeezed lemon juice

4.

4 oz Spindrift Pink Lemonade

5.

1 slice of lemon for garnish

6.

** Optional: 1oz vodka to make it a cocktail
Directions
1.

In the bottom of a rocks glass, muddle together sliced strawberries, ginger juice, and lemon juice.

2.

Fill your glass with ice cubes, and top with chilled Spindrift Pink Lemonade.

3.

Stir to combine, and garnish with a lemon wedge if desired. Enjoy!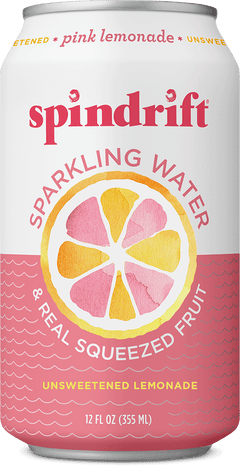 "Convinced @drinkspindrift Lime is what limes would want their seltzer to taste like."
Zach C.