grapefruit
The Florida Girl Mocktail
Ingredients
1.

1/4 cup dehydrated strawberries

2.

1 tablespoon salt

3.

1/2 cup blood orange juice

4.

1 can Spindrift Grapefruit chilled

5.

lime and grapefruit wheels for garnish
Directions
• Makes 2 mocktails
1.

In a food processor, pulse dehydrate strawberries and mix with salt.

2.

Use that mixture to rim 2 glasses and fill with ice.

3.

Divide the blood orange juice between both glasses, then top with Spindrift Grapefruit.

4.

Garnish if desired. Cheers!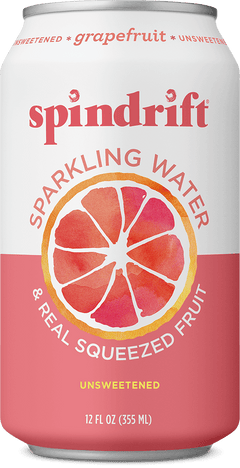 "This lemon Spindrift isn't horrible."
— Briana D.