Real Food: Flatbread Somerville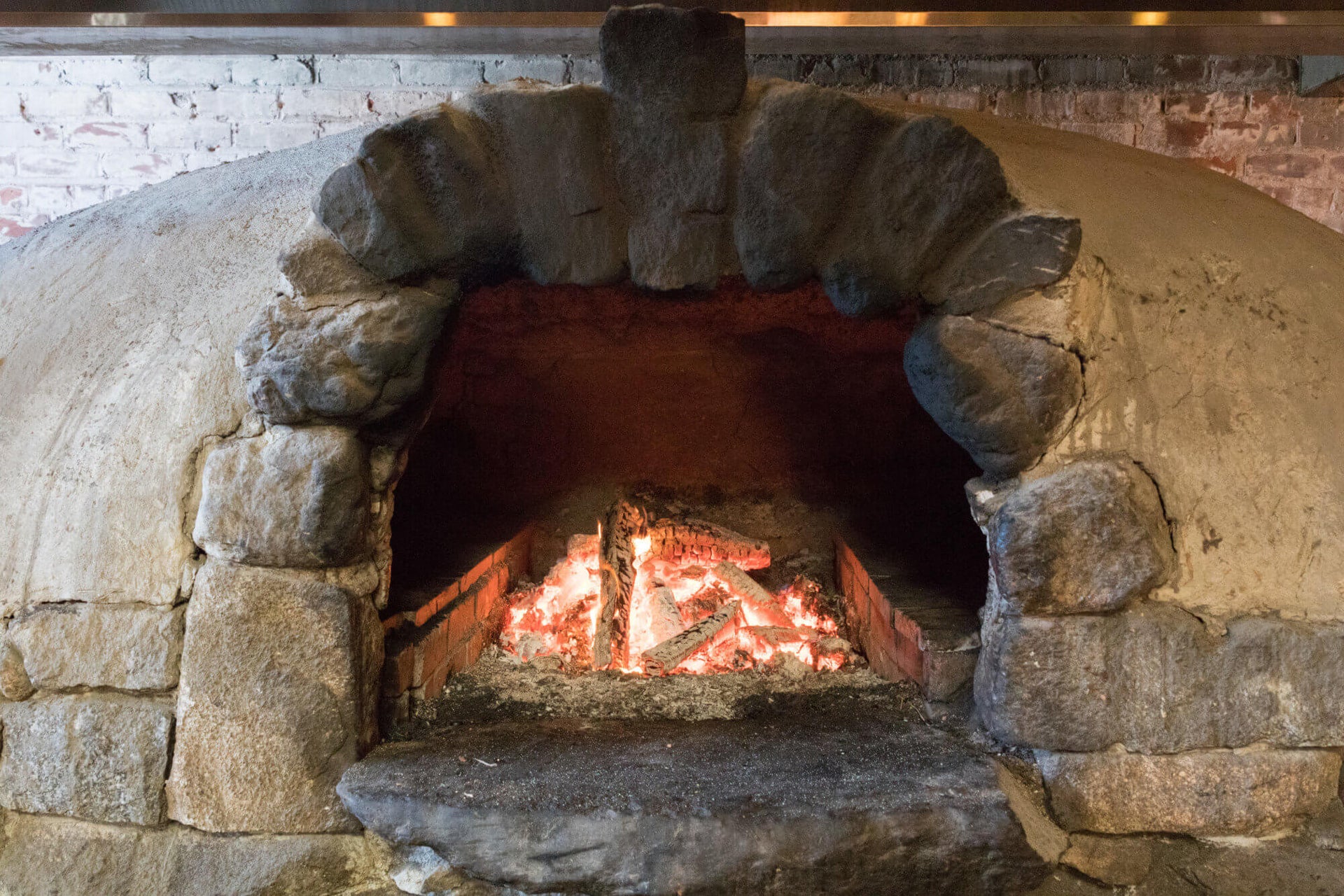 Real food comes in many forms - and we love them all. But we are especially fond of real food that's shaped like pizza.
Our partners, Flatbread Company Somerville, MA puts real food and real heart into everything they do. They also have one of the most unique spaces around. As Manager Partner, Joe Silva, puts it:
"It's not your typical restaurant at all. It's a bowling alley, it's an organic pizza restaurant, it's a farm-to-table restaurant, it's a craft beer bar. It's all of the above.
There's actually nowhere like it. Located inside Sacco's Bowl Haven, a candlepin bowling alley that was started back in 1939, Flatbread Somerville gives you both delicious, creative pies and old-fashioned bowling fun. As you explore the space, you'll see parts of Sacco's history throughout the restaurant - in the form of lights, old newspaper clippings, repurposed alley wood, and seating. You'll also hear the sweet sounds of strikes being bowled, see a tower of bowling shoes, and usually a line of people eagerly awaiting their chance to play the uniquely-New England version of bowling.
But Flatbread Somerville's philosophy is what really resonates with us. As Joe says, "Every day we have the opportunity to make a hundred little decisions and, for us, it's always about trying to do the right thing."
They are passionate about what they put into their food, seeking out produce and dairy from local farms, allowing them to use the best seasonal ingredients. They know their farmers and take pride in the full farm-to-table process from start to finish. "Treating people well, using the best kind of food we can get. And doing so with the respect to the environment, respect to animals, and respect to the people who produce the food."
Another thing that sets Flatbread Somerville apart from other pizza places is their clay, wood-fired oven. These incredible, domed ovens allow for very high temperatures and quick cook times - and, of course, delicious flavor. While you wait, you can gather in front of the hearth and watch your pizza cook. Just another instance of how important community is to Flatbread. In fact, their two clay ovens were hand-made by the local Somerville residents.
We're proud to have our products sold alongside other local offerings at Flatbread Somerville. It's a welcoming place that feels like home - if your home had vintage bowling alleys, amazing pizza, dozens of great beer on tap, and seasonal cocktails made with local liquors. You can really taste the love that goes into their work; it's a place you'll want to return to again and again.
Watch our feature video to learn more about them and get a peek inside their one-of-a-kind space:
"This lemon Spindrift isn't horrible."
— Briana D.