half & half
The Georgia Peach Recipe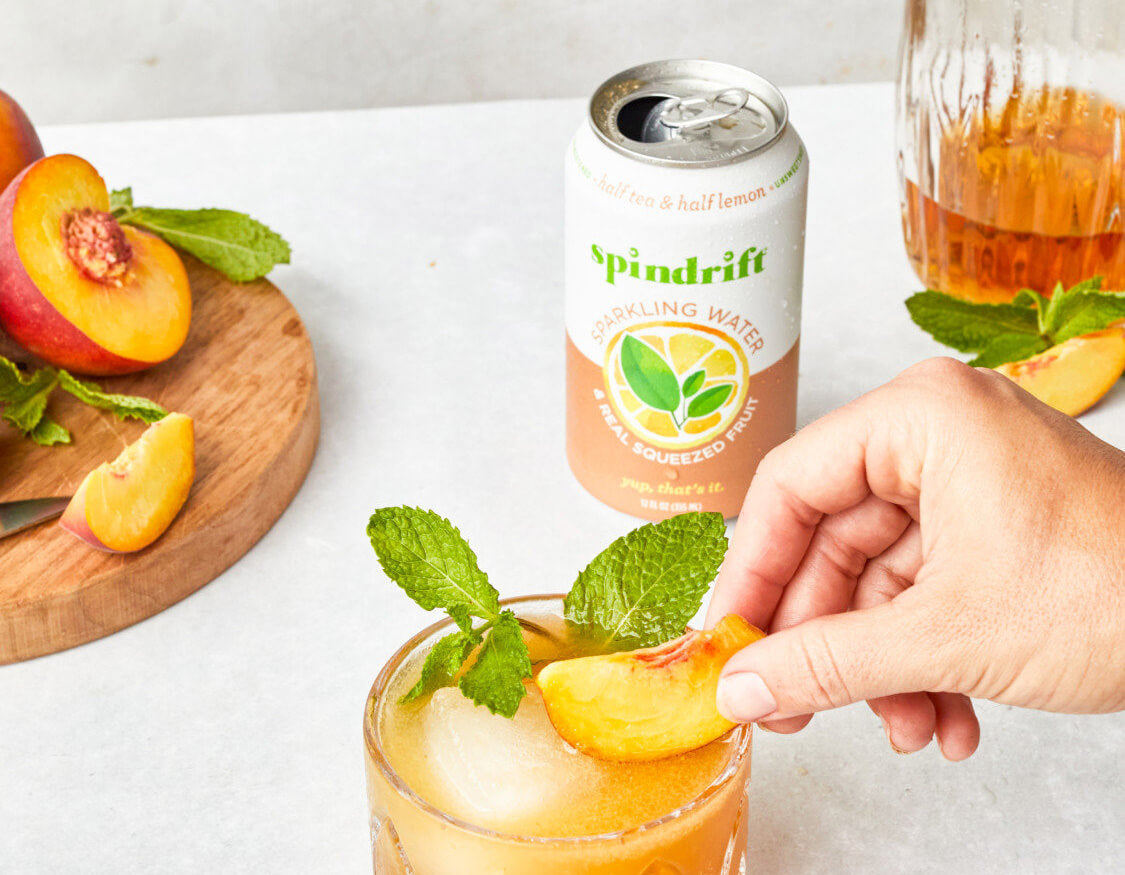 Ingredients
featuring spindrift half & half
1.

2 oz. bourbon

2.

2 oz. peach puree

3.

4 ounces Spindrift Half and Half

4.

Ice, as needed

5.

Fresh mint, for garnish

6.

Sliced Peaches, for garnish
Directions
Serves 1 • 20 Minute Prep
1.

Fill a cocktail shaker with ice.

2.

Add bourbon and peach puree and shake for about 30 seconds, or until the outside of the shaker feels ice cold.

3.

Strain into an ice filled rocks glass and top with Spindrift Half and Half.
Bartender's Note*
Homemade Peach Puree: You'll need 4 medium peaches, 1 lemon, juiced, and 1 teaspoon honey. Bring a pot of water to boil. Make an x on the bottom of each each peach, piercing the skin. Add peaches to boiling water for 2-4m and make an ice bath in a large bowl. When the skin starts to peel off, submerge peaches in ice bath. Remove skin. Cut peaches and remove pits. Add peach, lemon juice, honey to blender with 1/4 cup of cold water. Blend until smooth. Chill in fridge until use. Freeze extra puree for up to 3 months or keep in air tight container and use in 3 days.
"Convinced @drinkspindrift Lime is what limes would want their seltzer to taste like."
Zach C.