lemon
Sparkling Citrus Sangria Recipe
From poolside parties to backyard bashes, serving Sparkling Citrus Sangria is an instant crowd pleaser. Infused with refreshing bubbles and bright flavors, it's the quintessential warm-weather drink. That said, it's a versatile cocktail that you can customize for any time of year. If you're looking forward to a citrusy, light drink, we'll break down the basics of our citrus sangria recipe and go over how you can incorporate delicious Lemon Spindrift into it.   

What Is a Sparkling Citrus Sangria?
What distinguishes a Sparkling Citrus Sangria from other fruity cocktails like the
classic shandy
or
traditional mimosa
? At its core, sangria is a mixed alcoholic punch typically consisting of three components: sugar, fruit, and wine. It
comes from Spain
and is believed to date back to the Middle Ages, when wine was thought to be safer to drink than water. While it's associated with a bright red color (the Spanish word "sangre" means "blood"), you can make it with red, white, or sparkling wine. Red wine is higher in alcohol volume, so it is best for a strong drink. For a light and refreshing citrus sangria, white wine is the go-to. Ultimately, the only rule of thumb is to pick up whichever wine you love best. You can even skip the alcohol altogether to make a mocktail! 
What Goes Into a Sparkling Citrus Sangria? 
Types of White Wine to Use in Sangria
If you opt for white wine to make your Sparkling Citrus Sangria, which one should you use? A dry white wine is a great option for this light drink, as these tend to have a fruitiness that works well with the other elements in a sangria. Here are some of our favorite options: 
Moscato for sweet notes: The Muscat grapes in Moscato feature high residual sugar and low acidity. As a result, you can play up the sweetness in your drink by using a Moscato sangria.  

Prosecco for extra bubbles: To make a sparkling sangria, you can't go wrong with Prosecco. Known for its frothy bubbles, Prosecco delivers sharp fruity flavors. For a truly fizzy sangria, we're also fans of adding your favorite Spindrift flavor — you can even pick up 16 oz cans to indulge in extra bubbles. 

Pinot Grigio for a floral touch: If you're looking for a bright and crisp taste, choose a Pinot Grigio, which is typically full of fruity and floral notes. 
Types of Fruit to Add to Your Sangria
Fruit is a non-negotiable part of any sangria since it infuses the sangria with a sweet, refreshing flavor. So what kind of fruit goes into a sparkling wine sangria? Generally speaking, you'll want at least one citrus fruit and one non-citrus fruit. For extra bubbles and fruit flavor, don't forget to add your favorite Spindrift sparkling water, which is made with real squeezed fruit — we love a sangria infused with Lemon or
Lime Spindrift
! Here are just a few of the fruit that you can add to your sangria cocktail:
Citrus fruits

: Oranges, grapefruits, and lemons

Non-citrus fruits

: Strawberries, pineapples, and plums 
How to Make a Citrus Sparkling Sangria
So how do you put together a delicious Sparkling Citrus Sangria? Here's our short and easy guide to mixing a refreshing Sparkling Citrus Sangria that's sure to please taste buds.
Ingredients
featuring spindrift lemon
1.

1 oz sweetner of choice

2.

Grapefruit or orange

3.

Strawberries and mint for garnish

4.

Bottle of white wine

5.

Lemon Spindrift
Directions
Serves 2 • 5 Minute Prep
1.

Add sweetener and the juice from half a grapefruit

2.

Pour in wine and add sliced berries and oranges

3.

Top each glass with Lemon Spindrift and garnish with mint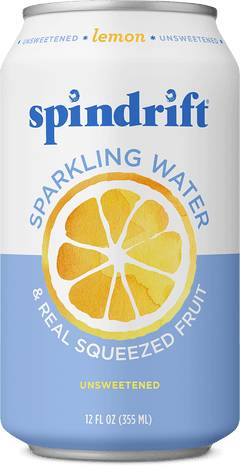 Bartender's Note*
Skip the sweetener if you prefer a tart sangria. Skip the wine for a yummy mocktail!
"Convinced @drinkspindrift Lime is what limes would want their seltzer to taste like."
Zach C.