Cranberry Raspberry: Our Second Seasonal Flavor is Back Again for Fall 2023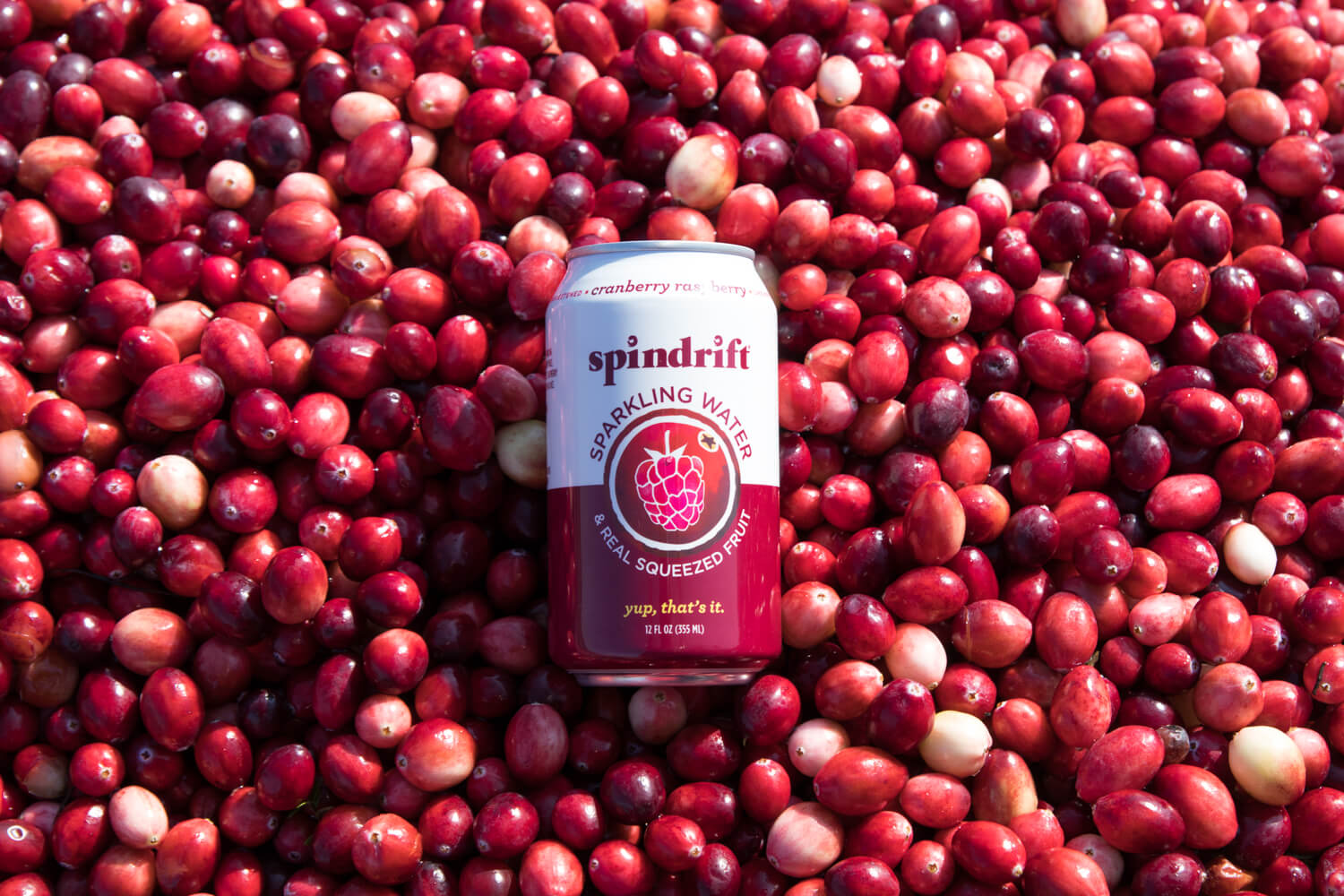 We're hoping that your cherished autumn moments are as sparkling as your water. It's cozy season again, and while we're dressing in our comfy oversized sweaters and settling in for football, family, and food, we're also going to be sipping on Cranberry Raspberry.  
This fan-favorite flavor was actually our first berry-berry mix that debuted in 2018 and it's kind of a big deal. That's why we're bringing it back a second time this Fall just in time for the holidays.  
Cranberry Raspberry is unsweetened and made with just a few real, simple ingredients. We add tart cranberries, sweet raspberries, and a hint of bright lemon to bring them both together. However, the flavor is complex in its simplicity—we've found the perfect balance between juicy and refreshing, sweet and tart.  
It's also especially beautiful when you pour it into a glass! (Which makes it the perfect mocktail or cocktail mixer). Some of our favorite delicious recipes to feature Cranberry Raspberry in include a sparkling Cosmopolitan and a Cranberry Orange Margarita.
The Origins of Cranberry Raspberry
"I've always loved cranberries: the taste, the tie to New England farming, the Thanksgiving ritual, the history," Bill, our founder and CEO, told us.
Like Spindrift itself, cranberries have deep roots in Massachusetts, the second-largest source of cranberries in the US. So, when we wanted to create a new real-fruit flavor of Spindrift sparkling water, we were inspired by a taste that's very close to home.
"Creating Cranberry Raspberry flavor wasn't easy – but it was a lot of fun. Cranberry bogs are incredible and spending time on the farms where our fruit grows is such a key part of creating new flavors at Spindrift," Bill said.
All About the Cranberry Bogs
"Because we work with real squeezed fruit in all of our products, the most important thing is to build close relationships with farms and farmers. Our goal is to work with farms that share our values around product integrity and sourcing. Cranberries are an especially unique fruit to source - so we love a trip to a bog," Bill said.
Have you ever visited a cranberry bog? We've been lucky enough to visit Cape Cod to see it as it was happening.
Cranberry harvesting is a totally unique experience that's unlike any other berry-picking or harvesting process. Many people think that cranberries grow in water, but that's actually just how they're harvested.
In early autumn, when the cranberries are ripe, the farmers flood the bogs with water, which shakes the cranberries loose from their low, dense vines and creates a red sea of floating cranberries. It's a visually striking process to watch. 
Then harvesters stand waist-deep in the cranberry sea and rake the berries toward what looks like a giant straw. There, the berries are separated out, and the water is sent back into the bog.  Thousands upon thousands of cranberries are transported out of the bog every hour and transported around the country—including to us for Cranberry Raspberry. 
Raspberry, too
From our experience making Raspberry Lime (a Kat Dennings favorite) for the last several years, we already had a strong relationship and seamless process established with the raspberry farms we work with. We were able to use some raspberry juice for this flavor, too, since it was the perfect ingredient to add to the cranberry juice.
While these two berries are jam-packed with intensity, when combined in the right way, we've found they work so harmoniously together as a flavor.  
"In the late 2000's, I was introduced to the cranberry-raspberry combination through a now-defunct product in the UK that was called This Water. They had a Cranberry Raspberry drink that tasted so good that it actually inspired our very first Spindrift soda line back in 2010," Bill told us.
"In 2016, we began developing an unsweetened version of our Cranberry Raspberry soda. Over time it became one of our favorites - especially during fall. Nothing reminds you of the holiday season like the taste of cranberry."
This Fall, experience what's got us so excited to bring this flavor back to the Drifter fam and pick up an 8-pack at participating stores or order online while supplies last.  
How It Tastes
"To me, this product is deliciously drinkable. 
The magic around creating this product was starting with cranberry. Unsweetened cranberry juice can be almost undrinkable to most people – because it's incredibly tart and tannic. And raspberry juice can easily be overpowering, too.
So the trick here was to bring up the taste of the raspberry just enough that it complemented but didn't overpower the delicate cranberry flavor. I'm so proud that we've maintained the sweet notes of cranberry without any of the bitterness. I think it's a unique flavor mix with broad appeal. It's an incredible flavor to bring out in the fall."
– Bill
Creative Ways to Enjoy Cranberry Raspberry 

 
It's all about versatility with our flavors, and Cranberry Raspberry is no exception. 
"Cranberry Raspberry is great to drink on its own or alongside just about any food pairing. It also makes a delicious mixer in cocktails. Try it in a Madras or a classic Cape Codder cocktail," Bill said.
Make it a Mocktail
Make it a mocktail: Pour it out over ice and pop in a few frozen raspberries or cranberries to keep it chilled.
Make it a Cocktail
Cran Ras Cosmo - Makes 2
Directions:
Muddle 10 cranberries and 10 raspberries together with 2 tsp of sugar at the bottom of your shaker.
Add ice and 3oz of vodka.
Shake vigorously.
Strain into 2 glasses over fresh ice.
Top with Cranberry Raspberry. Garnish with cranberries and raspberries. Enjoy!
If you're a fan of a punch, you also can't go wrong with a classic CranApple Rum Punch that combines Cranberry Raspberry by Spindrift, apple cider, and spiced rum for a fruity fall favor — of course, you can omit the rum altogether to make it a mocktail.
Cranberry Raspberry is the perfect fall flavor so we're making it a fall thing. This fall, you can find Cranberry Raspberry online at the Spindrift Market.
Like cranberries, the flavor won't be around for long so be sure to stock up so you can bring it to your fall and holiday festivities. Cheers and happy sipping!  
"Convinced @drinkspindrift Lime is what limes would want their seltzer to taste like."
Zach C.