Top it off: Spindrift Cocktails & Mocktails Volume II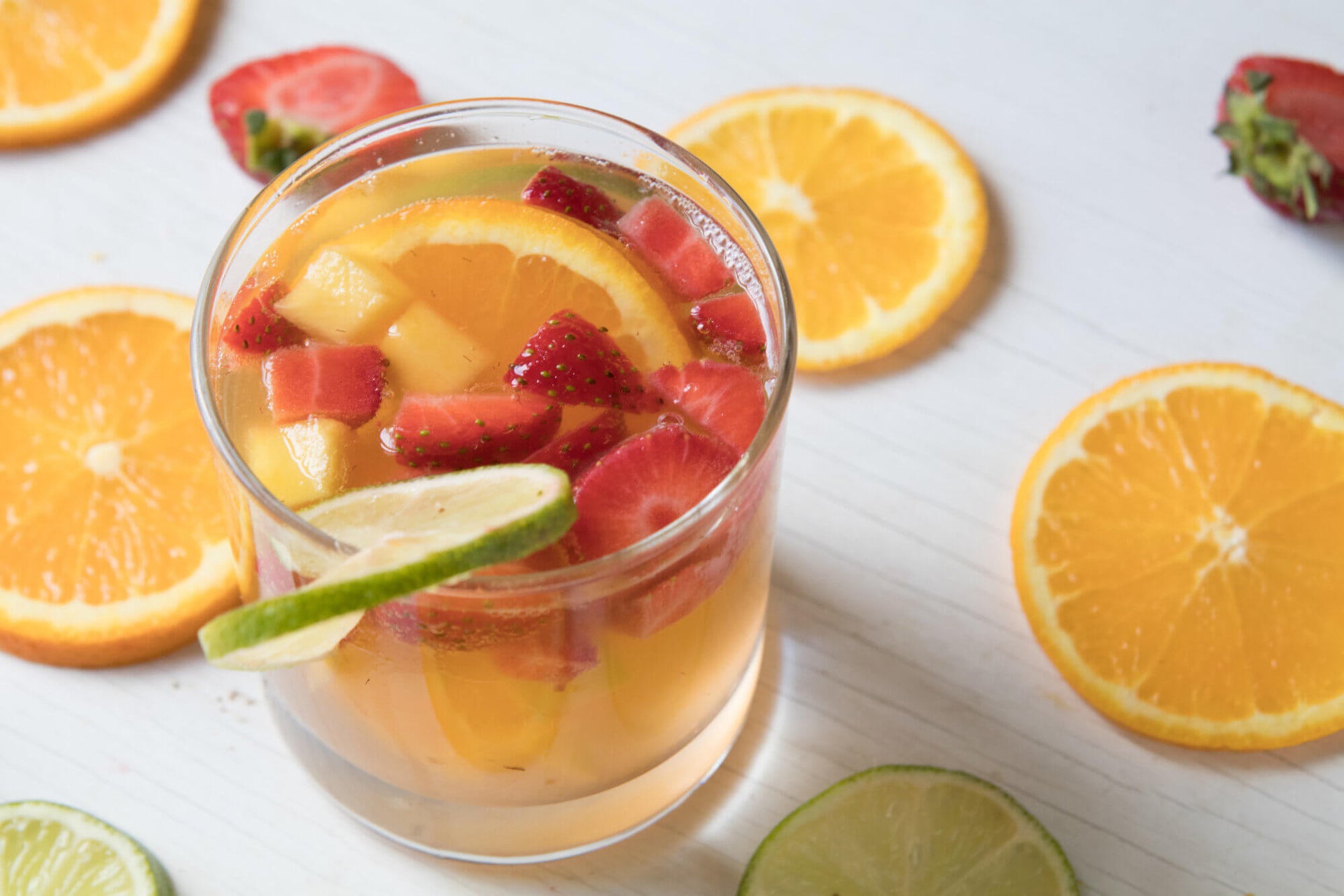 Cocktails & Mocktails
While delicious in its natural state (straight from the can), Spindrift moonlights as an excellent mixer. Whether you're looking for a new cocktail for your summer gathering or want to create something non-alcoholic but fancy - there's a Spindrift for that.
Here is the second edition of our delicious drink concoctions - employee-tested and approved for you to try.
All of these can be replicated without the alcohol for an equally delicious beverage.
Remember the creativity is in the garnish, glass, and straw ;) If you're looking for more drink recipes, like this
Mango Orange Mimosa
recipe, 
check out Volume I
. 
---
A simple but tasty cocktail that you can sip any time of year.
Ingredients:
1 oz lemon juice

1 oz Lemon Spindrift

1/2 oz simple syrup

1 oz vodka (skip this for a mocktail version)
Directions:
Shake together ice, lemon juice, and vodka.

Pour into coupe glass (or whatever you have on hand).

Top with Lemon Spindrift.

Garnish with thin lemon slice.
---
If you love grapefruit and springtime, here's a cocktail for you.
Ingredients
3/4 oz fresh grapefruit juice

Spindrift Grapefruit

Sprig of rosemary

1 1/2 oz Gin (skip this for a mocktail version)

Optional dash of simple syrup
Directions
Mix gin and juice in a cocktail shaker.

Pour into a highball glass with ice.

Top with Spindrift Grapefruit.

Garnish with rosemary. Enjoy!
---
Blackberry Float
A bright Blackberry mocktail and a dessert in one.
Ingredients:
Blackberry ice cream (or yogurt or sorbet). We made our own - using fresh blackberries, vanilla, sugar, cream, and Blackberry Spindrift - but any good quality blackberry ice cream will do
Blackberry Spindrift
Fresh blackberries
Directions:
Scoop ice cream into champagne flutes, top with Blackberry Spindrift, garnish with a blackberry.
Enjoy with a straw or a spoon!
---
Mojitos make everything better. Here's a Raspberry Lime version.
Ingredients:
· 1/2 oz fresh lime juice
· Handful of fresh or frozen raspberries
· 1 tsp. superfine sugar
· 3 mint leaves (more for garnish)
· 2 oz white rum*
· Spindrift Raspberry Lime
Directions:
Muddle a few raspberries, fresh lime juice, with sugar in your glass.
Add mint leaves and mush them into the glass to release the minty goodness.
Add crushed ice, rum, top with Raspberry Lime, and garnish with whole raspberries, a sprig of mint, and a lime wheel.
*You can always omit the rum for a fancy mocktail.
---
Grapefruit Margarita
A citrusy twist on a classic.
Ingredients:
· 1 grapefruit
· 1 lime
· 1 1/2 oz silver tequila (skip this for a mocktail version)
· 1/2 oz triple sec
· Coarse salt
Directions:
Squeeze fresh juice from half the grapefruit and the lime.
Pour in a short glass rimmed with salt, over ice, with triple sec and tequila.
Top with Grapefruit Spindrift to taste.
Garnish with a slice of grapefruit. Enjoy!
(*Feel free to skip the tequila for a mocktail that still tastes fresh and delicious.)
---
Cucumber Jalapeño Margarita
This delicious cocktail is from Isabel of Isabel Eats Cucumber Jalapeno Margarita. She's awesome and so is this gorgeous drink.
From Isabel:
Ingredients:
3 ounces silver tequila (2 shots) (skip this for a mocktail version)
1.5 ounces freshly squeezed lime juice (1 shot)
1/2 large cucumber, sliced, plus more for garnish
1/2 jalapeño, sliced, plush more for garnish
1 tablespoon sea salt, for rimming glass
1 lime, cut into wedges
Ice
2 tablespoons agave nectar or simple syrup
1.5 ounces triple sec
1 can Spindrift Cucumber Sparkling Water
Directions:
In a cocktail shaker or tall glass, add tequila, lime juice, jalapeño slices and cucumber slices. Stir and slightly press the jalapeños and cucumbers with the back of a spoon to help extract some of the flavors. Cover and let it sit in the fridge for 10 minutes or longer, depending on how spicy you want it.
Pour the sea salt onto a small, shallow plate. Moisten the rim of two 8-ounce glasses with one of the lime quarters. Dip the moistened rims into the sea salt to coat with salt. Fill the cups with ice and set aside.
Fill the cocktail shaker with agave nectar and triple sec. Shake to mix.
Pour half the margarita into each of the salt-rimmed glasses and fill the rest of the glass with the cucumber sparkling water.
Garnish with the sliced jalapeños, cucumbers and a lime wedge. Taste and enjoy!
---
Whether it's Wimbledon season or not - this cocktail's a keeper.
Ingredients:
fresh strawberries
dash of raw sugar
1 part Pimm's
2 parts Spindrift Strawberry
Directions:
Macerate a few strawberries with a dash of sugar.
Strain the strawberry juice into a glass (or leave if you like delicious strawberry mash!).
Add ice then 1 part Pimm's to 2 parts Spindrift Strawberry.
Garnish with a fresh strawberry. Enjoy!
---
Fruitbowl Medley Mocktail
All fruit is invited to this party because it's a Fruitbowl Medley Mocktail. Add whatever fresh fruit you've got on hand (we had mango, oranges, strawberries, and limes), a can of Orange Mango, and voila. A perfect summer sip that doubles as a snack.
Want to turn this into sangria? Add in a splash of rum, peach schnapps, and white wine and voila!
"This lemon Spindrift isn't horrible."
— Briana D.